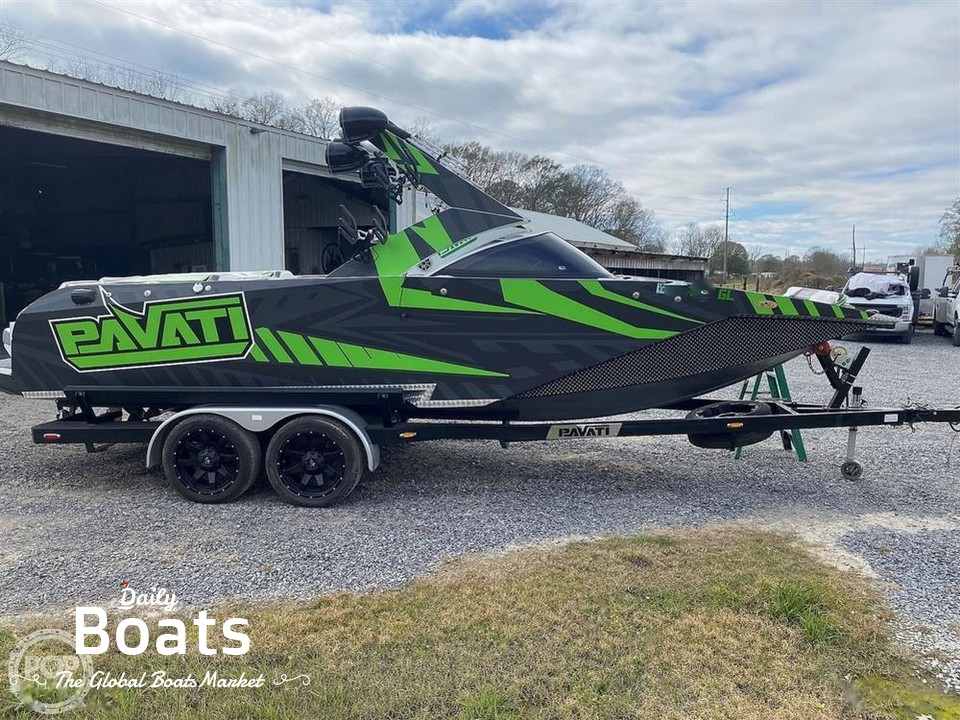 Buy Pavati AL24LE
Used Pavati AL24LE for sale is located in Port Allen. This vessel was designed and built by the Pavati shipyard in 2015. Key features Pavati AL24LE: length 7.32 meters, beam 2.59 meters and max boat draft 0.7 meters. 1 x Indmar engine: engine hours - 196 hours and fuel type - gasoline. With a fuel tank capacity of 305 liters, the Pavati AL24LE can cover a distance . If you are going to go under the bridge, make sure the clearance height is at least 2.8 meters. The optimal number of people on board the Pavati AL24LE is 18. To clarify the price $220,000 and buy Pavati AL24LE - contact the offerer!
Pavati AL24LE photos
Pavati AL24LE specification & technical information
Type
Power
Class
Powerboats
Make
Pavati
Model
Pavati AL24LE
Condition
Used
Year
2015
Fuel type
Gasoline
Max passengers
18
Length
7.32 meters
Beam
2.59 meters
Max bridge clearance
2.8 meters
Max boat draft
0.7 meters
Fuel tank capacity
305 L
Location
Port Allen, United States of America

Pavati AL24LE engine details #1:

Fuel type
Gasoline
Engine hours
196 hours
Model
1 x Indmar
Pavati AL24LE for sale
Do you want to buy Pavati AL24LE in Port Allen? - Contact now!
Pavati AL24LE price
** Actual Pavati AL24LE price can be diffefferent

$220,000
Broker / dealer information