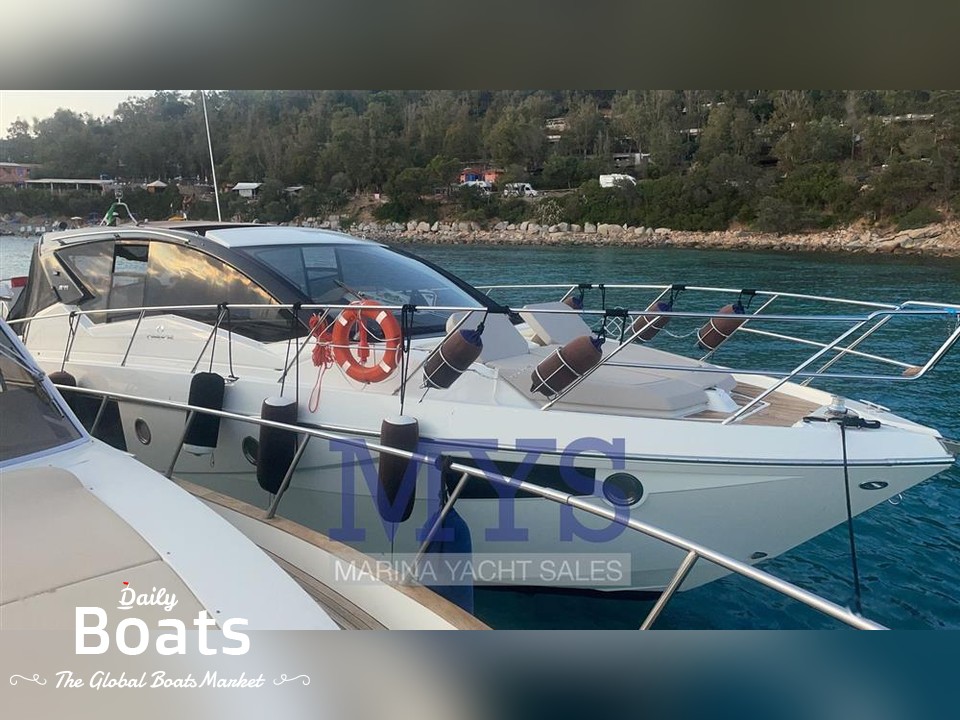 2021 Cranchi M44 for sale
Used 2021 Cranchi M44 for sale . This vessel was both designed and built by the Cranchi shipyard back in 2021. Key features 2021 Cranchi M44: length 45.34 feet, beam 13.32 feet, boat displacement 24,030.36 pounds and max boat draft 3.15 feet. 2 x Volvo Penta D6-400 engine: engine hours - 180 hours and fuel type - diesel. With a fuel tank capacity of 4,273.3 gallons, the 2021 Cranchi M44 can cover a distance at a cruising speed of 29.8 miles per hour. Max speed - 40.4 miles per hour. The ideal number of passengers for a pleasant ride on 2021 Cranchi M44 is 12. Total berths - 4. 2021 Cranchi M44 can be categorized into the following classes: powerboats, power cruiser boats, sports cruiser boats and motor yachts. For buying inquiries and price clarification of the boat at , please contact the offerer buy Cranchi M44!
2021 Cranchi M44 photos
2021 Cranchi M44 specification & technical information
Type
Power
Class
Powerboats
Make
Cranchi
Model
Cranchi M44
Condition
Used
Year
2021
Fuel type
Diesel
Total berths
4
Max passengers
12
Length
45.34 feet
Beam
13.32 feet
Max boat draft
3.15 feet
Cruising speed
29.8 mph
Max speed
40.4 mph
Boat displacement
24,030.36 lb
Fuel tank capacity
4,273.3 gal

2021 Cranchi M44 engine details #1:

Fuel type
Diesel
Engine hours
180 hours
Model
2 x Volvo Penta D6-400
Buy 2021 Cranchi M44
Want to buy 2021 Cranchi M44 ? Don't hesitate to contact us now!
2021 Cranchi M44 price
** The actual price of 2021 Cranchi M44 may differ

Price on request
Broker / dealer information