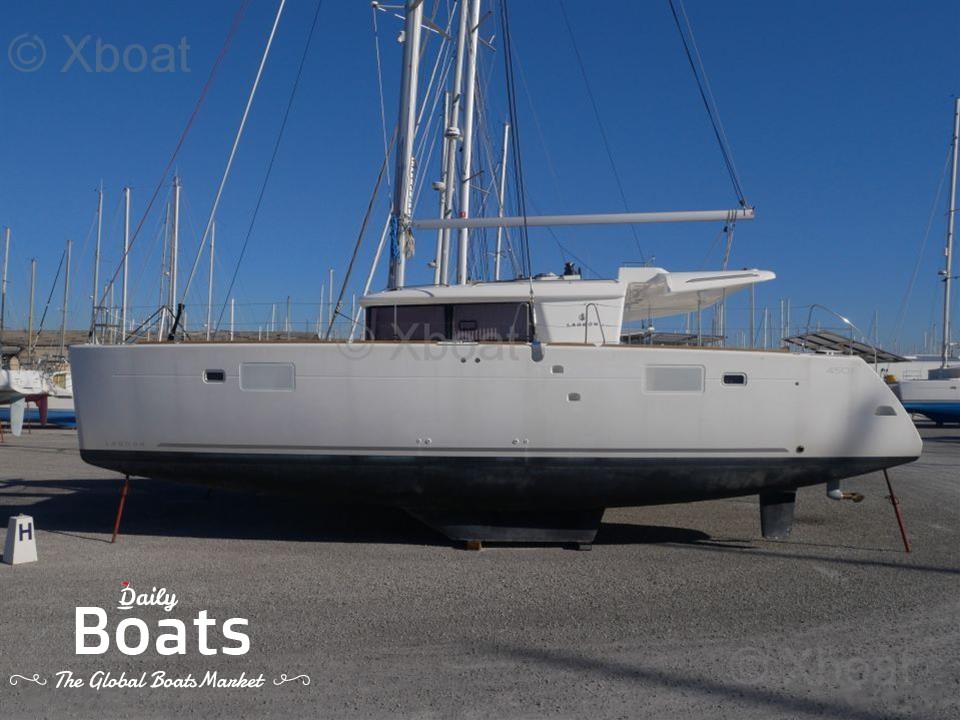 Buy CNB Lagoon 450
Used CNB Lagoon 450 for sale is located in Marseille. This vessel was designed and built by the CNB shipyard in 2019. Key features CNB Lagoon 450: length 13.96 meters, beam 7.87 meters and max boat draft 1.2 meters. 2 x YANMAR engine: engine hours - 1250 hours and fuel type - diesel. With a fuel tank capacity of 1,040 liters, the CNB Lagoon 450 can cover a distance . Total berths - 8. CNB Lagoon 450 also refers to classes: sailing sloops, sailboats and sailing catamarans. To clarify the price €610,000 and buy CNB Lagoon 450 - contact the offerer!
CNB Lagoon 450 photos
CNB Lagoon 450 specification & technical information
Type
Sail
Class
Multihull sailboats
Make
CNB
Model
CNB Lagoon 450
Condition
Used
Year
2019
Fuel type
Diesel
Total berths
8
Length
13.96 meters
Beam
7.87 meters
Max boat draft
1.2 meters
Fuel tank capacity
1,040 L
Location
Marseille, France

CNB Lagoon 450 engine details #1:

Fuel type
Diesel
Engine hours
1250 hours
Model
2 x YANMAR
CNB Lagoon 450 for sale
Do you want to buy CNB Lagoon 450 in Marseille? - Contact now!
CNB Lagoon 450 price
** Actual CNB Lagoon 450 price can be diffefferent

€610,000
Broker / dealer information