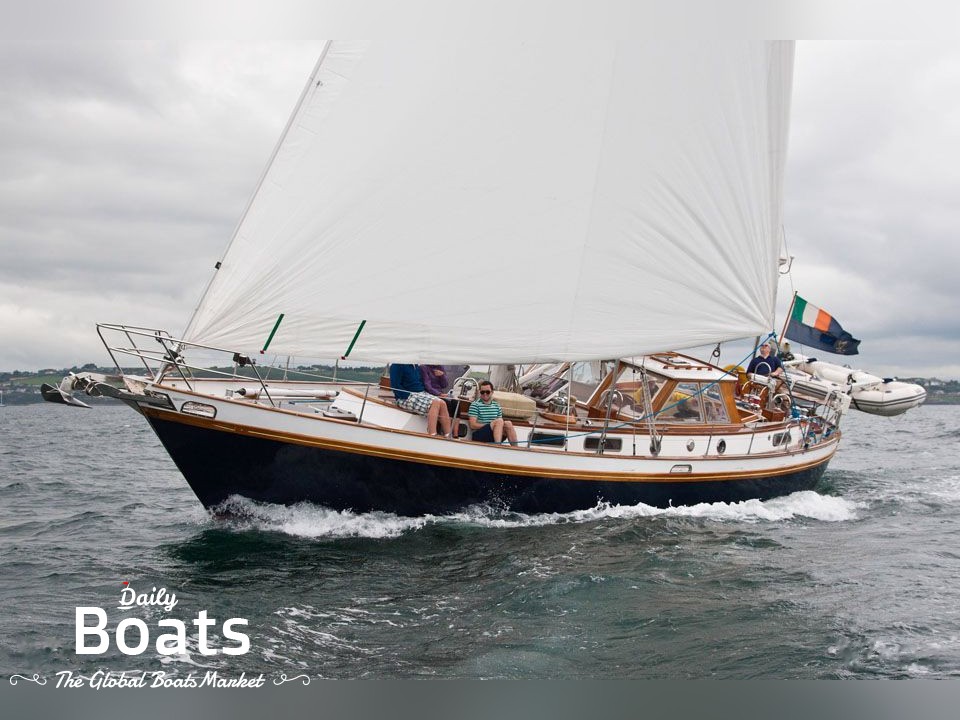 1980 One Off 58 for sale
Used 1980 One Off 58 for sale with the beautiful name ""Golden Apple"" is located in Ireland (Ireland). This vessel was designed and built by the One Off shipyard in 1980. Key features 1980 One Off 58: length 18 metres, beam 4.6 metres, boat displacement 25,000 kilograms and max boat draft 2.4 metres. Hull key features 1980 One Off 58: hull material - wood and keel type - full keel. Perkins Sabre M185C engine: 185 hp, 2009 yrs and fuel type - diesel. With a fuel tank capacity of 1,200 litres, the 1980 One Off 58 can cover a distance at a cruising speed of 12 kilometres per hour. Max speed - 16 kilometres per hour. For fresh water are designed tanks with a capacity of 1,300 litres. 1980 One Off 58 refers to classes: sailing cruiser boats, antique classic sailing boats and sailing sloops. To clarify the price $629,937 and buy One Off 58 - contact the offerer!
One Off 58 photos
1980 One Off 58 specification & technical information
Type
Sail
Class
Sailing cruiser boats
Make
One Off
Model
One Off 58
Name
"Golden Apple"
Condition
Used
Year
1980
Fuel type
Diesel
Keel type
Full keel
Hull material
Wood
Length
18 metres
Beam
4.6 metres
Max boat draft
2.4 metres
Cruising speed
12 km/h
Max speed
16 km/h
Boat displacement
25,000 kg
Fresh water tank capacity
1,300 L
Fuel tank capacity
1,200 L
Location
Ireland, Ireland

1980 One Off 58 engine details #1:

Fuel type
Diesel
Make
Perkins Sabre
Model
M185C
Engine power
185 hp
Year
2009
Buy 1980 One Off 58
Do you want to buy 1980 One Off 58 in Ireland? - Contact now!
1980 One Off 58 price
** Actual 1980 One Off 58 price can be diffefferent

$629,937
Broker / dealer information