Motor gulets
Motor gulets

What are motor gulets?
Introduction
If you're looking for a unique way to travel the Mediterranean, then a motor gulet might be right for you. These traditional wooden boats have been around for centuries and are still being used today. In this post, we'll take a look at what motor gulets are, their history, and where you can find them today.
What are motor gulets
What are they used for
Motor gulets are large motorized boats that are commonly used for charter vacations and cruising in the Mediterranean Sea. They typically have two or more levels, with cabins and living areas on the lower level and an open deck on the upper level. Gulets can range in length from 30 feet to over 200 feet, and they usually have a crew of two to four people.
What are their features
Motor gulets typically have a few key features that set them apart from other types of boats. First, they have a large engine that allows them to cruise at speeds of up to 20 knots. Second, they have a wide beam (up to 25 feet) which makes them very stable in the water. Third, they often have a shallow draft (5-7 feet), which allows them to navigate into shallow coves and bays. Finally, most motor gulets have an open deck layout which is perfect for relaxing in the sun or enjoying al fresco dining.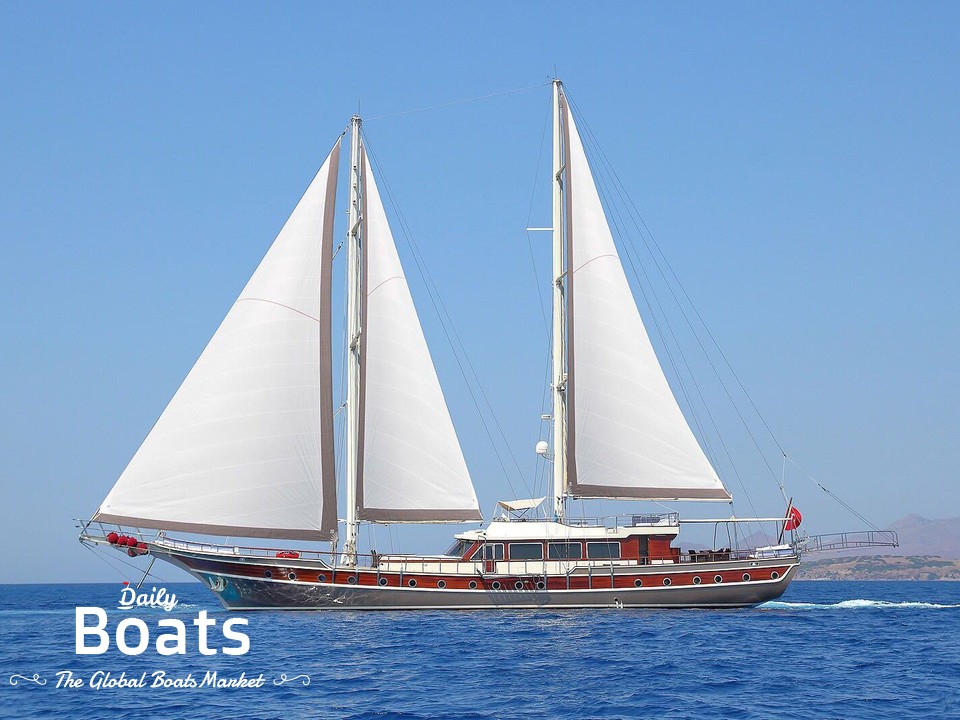 History of motor gulets
How were they created
The first motor gulets were built in the early 1900s in Turkey. They were designed as working vessels, intended for use in the fishing and transportation industries. However, over time, they became popular as pleasure craft, due to their spacious decks and comfortable accommodations.
When did they become popular
Motor gulets began to gain popularity in the 1970s, when leisure travel became more common. At this time, people began to see the potential of these boats for use as private yachts and charter vessels. This trend has continued into the present day, with motor gulets becoming increasingly popular among travelers looking for a unique and luxurious way to experience the Mediterranean Sea.
Motor gulets today
Where are they used
Motor gulets are commonly used in the Mediterranean Sea for charter yacht holidays. They can also be found in other parts of the world, including the Caribbean and South Pacific.
What are their popular features
Some popular features of motor gulets include comfortable accommodations, ample deck space, and a variety of water toys.
Conclusion
Motor gulets are a type of yacht that is popular for chartering and cruising around the Mediterranean Sea. They are typically large vessels with multiple cabins, decks, and common areas. Gulets can be either motorized or sail-powered, but motor gulets are more popular because they are faster and easier to navigate.
The history of motor gulets can be traced back to the early 20th century when they were first built in Turkey. At first, they were used as cargo ships but eventually became popular among wealthy travelers who wanted to charter a vessel for leisure.
Today, motor gulets are still popular among charter companies and private individuals alike. They offer a luxurious way to experience the Mediterranean Sea and its many beautiful destinations. Some of the most popular features of motor gulets include their spacious decks, comfortable cabins, and onboard amenities.
If you're looking for a luxurious way to cruise the Mediterranean Sea, then a motor gulet might be the perfect option for you.